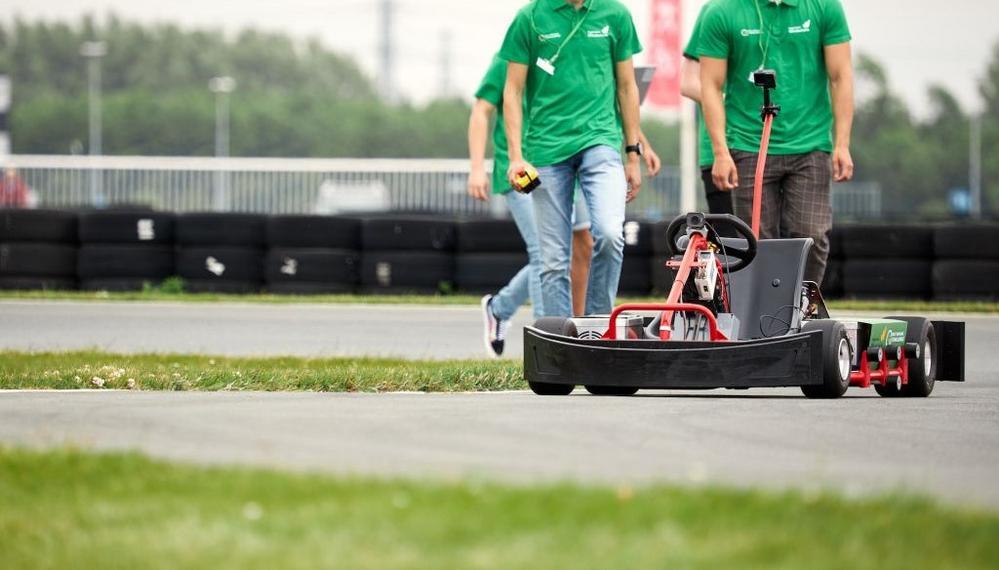 Event information
As you probably know, we as RDW have been organizing the Self Driving Challenge for a number of years now.

With the Self Driving Challenge, the RDW offers young talent the opportunity to develop their skills in the field of smart mobility for six months. A unique project in which student teams compete with each other by letting their self-driving vehicle – an electric kart – race on the circuit. This year, for the first time, six teams from hogescholen and universities are taking part in the challenge.

This year's Final is on Thursday 8th of June 2023 from 09:30 to 17:00 on the Junior Circuit of the TT in Assen.

During this day of the final, various in-circuit experiences will take place in the field of smart mobility and in collaboration with our partners. The event is accessible by personal invitation to a select group from education, government and business.

Program and Host Roland Tameling
On the festival site, next to the junior race track, static and dynamic demos of autonomous driving technology will take place. Discover how the latest NXP radar technology works on an ID.4 prepared by them, get to know the technology of the DUT22 of the Formula Student Team from Delft, take a look at the Qbuzz of the future of the Province of Groningen and experience with our driving skills instructors what technology for autonomous vehicles can already do.

The presentation of the challenge is in the hands of Roland Tameling, also known as the 'Huge Car Guy'. Tameling works as a journalist and presenter for the 'Algemeen Dagblad' and 'De Ondernemer', among others, and presents the Self Driving Challenge for the second time.

NOTE: Sign-up deadline is the 25th of May at 23:59. There is a limited number of tickets available so you will be contacted if you have a ticket.