Do you want to do ground-breaking work in multidisciplinary projects, seek out new knowledge? Do you want to help customers with innovative, practical and smart solutions? Are you ambitious, energetic, a thinker and a doer?
Read more...

Since its foundation in Groningen in 2008, Belsimpel has become a big part of the telecom market as a tech company. With a close-knit team of over 400 motivated, enthusiastic and honest students and professionals, including over 50 development colleagues, we go above and beyond every day to change the Mobile World. We're not a provider, nor a store or search engine. We're a way of life, a Method™ to help customers find their perfect mobile telecom match.
Read more...
HTG is a leading international distributor of Liquors and Health & Beauty products serving retailers (B2B), local distributors and local wholesalers with an assortment of A-brands and private labels worldwide. Through a concept of source, serve and supply, HTG sources products internationally at highly competitive prices. Making use of our fully automated and AEO certified warehouses, these products are stored in perfect conditions in a reliable and cost-efficient manner. These products can then be delivered internationally in varying order sizes and frequencies giving our customers the most efficient and flexible access to luxury branded products.
Read more...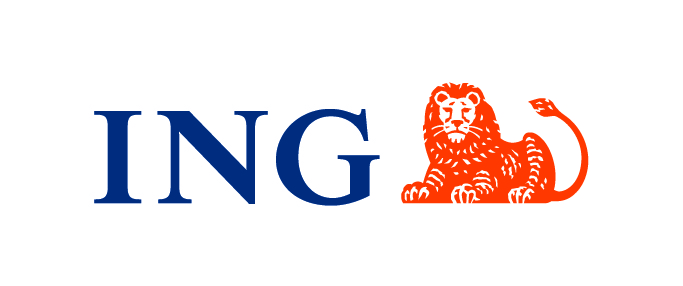 With 40 million customers depending on our technologies, ING is Europe's biggest online bank and the largest employer of IT professionals in The Netherlands. ING puts IT at the centre of everything we do. In your four-year traineeship you'll learn from the industry's most talented and experienced specialists, working on important and large scale projects with the best technologies and latest methodologies. You will make a difference. You'll also be provided intensive training and ongoing support to expand and evolve your skills. Add the complexity of working across international environments and the challenges and rewards of an IT career at ING quickly stack up.
Read more...

We are Dataprovider.com, a leading data science company from Groningen. Our knowledge, hard work and passion for data have enabled us to extract and structure data from over 280 million websites from 50 different countries every month.
Read more...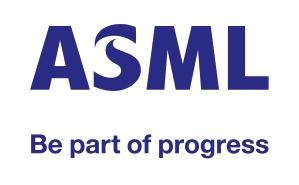 We make machines that make chips; the hearts of the devices that keep us informed, entertained and safe. Devices that improve our quality of life and help to tackle the world's toughest problems. We build some of the most amazing machines that you will ever see, and the software to run them. Never satisfied, we measure our performance in units that begin with pico or nano.
Read more...
Quintor is a leading player in the fields of Agile software development, enterprise Java / .Net technology and mobile development. Since its foundation in the year 2005, Quintor has been growing steadily. From our locations in Groningen and Amersfoort, we provide support to our customers in facing the challenges that large-scale enterprise projects entail. Quintor has a software factory at its disposal, from where inhouse projects are carried out.
Read more...
Nowhere else are people working so enthusiastically on solutions that increase people's selfreliance. We focus on important social sectors such as Healthcare, Finance, Legal, Government and Education. Nearly everyone in the Netherlands will encounter our useful and innovative digital products from time to time.
Read more...

Can you picture yourself working with some of the best software engineers of the Netherlands? Together you'll create code that matters. Software used by the biggest financial corporations and automotive brands alike. You can actively help transform the global mobility market and contribute to a more sustainable planet.
Read more...
KPMG is a home for talented individuals with the most diverse array of competencies. Whatever your area of interest, you will be taking on challenges and resolving complex issues together with your team. Keen to make a difference for customers? Then KPMG is the place to fulfil your ambitions.
Read more...
The people we all rely on to make the world go round – they rely on Thales. In a world that is increasingly fast-moving, unpredictable and full of opportunities, they come to us with big ambitions: to make life better and to keep you safer.
Read more...
YoungCapital Professionals is the leading specialist in IT talent, with an active database of more than 50,000 IT professionals. We recruit, select and detach IT specialists, and bring them into contact with a variety of clients. Our traineeships are aimed at (recently) graduated science students who are interested in a career in IT. We offer traineeships in various disciplines: C# .NET, Java, Front-end developer, Big Data Engineer, Information Analyst, DevOps Engineer, and Software Tester. After completing one of our traineeships, our trainees will have gained the right certificates and experience to immediately start working for one of our clients on challenging projects.
Read more...

theFactor.e is a digital agency founded in 1995. We create and develop websites, platforms, apps and other digital products. In addition, we are experienced in hosting solutions, strategy and optimization. Our main challenge is to make complex technology as personal and simple as possible. In each project, we work closely with our customers and end users. We are proud of our vibrant business culture.
Read more...
Nedap N.V. is a multinational tech firm. From our headquarters in Groenlo, the
Netherlands, we employ 800 people in 11 countries worldwide. We were founded in
1929 and have been listed at the Dutch Stock Exchange since 1947.
At Nedap, we believe that a smarter application of technology can help
solve tomorrow's challenges. Understanding what technology needs to do for customers
and their users and how they wish to use it, is at our core.
Read more...

RDW is the Netherlands Vehicle Authority in the mobility chain. RDW has developed extensive expertise through its years of experience in executing its statutory and assigned tasks. Tasks in the area of the licensing of vehicles and vehicle parts, supervision and enforcement, registration, information provision and issuing documents. Tasks that RDW carries out in close cooperation with various partners in the mobility chain. This provides RDW with a clear position in this chain, with its mission being: RDW, partner in mobility.
Read more...